Location
With more than 300 customers in France and abroad, Apsys Group is based in France at the Thouars site in the Deux-Sèvres, but also in Tunisia. APSYS Industries know-how in subcontracting is as rich as it is varied, which enables the company to provide personalised and reliable responses to requests from sectors as varied as the medical, toy, leisure, housing, automotive and aeronautical industries...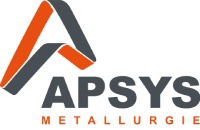 Apsys Metallurgy
Our Metallurgy entity is the result of complementary industrial activities acquired over the decades for the production of your finished and complex metal products with high added value. Laser cutting, bending, welding, drilling, stamping, all key stages in the production of your products in a wide range of sectors: building, swimming pools, mobile networks, medical, leisure, agricultural, toys, security, etc.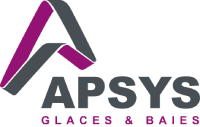 Apsys Glazed Units
Our expertise in the production of tailor-made bays has been shaped and perfected through the diversity of projects entrusted to us. Since 2002, we have been offering a line entirely dedicated to the assembly of bays, particularly for specific vehicles: vans, ambulances, horse trailers.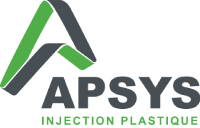 Apsys Plastic Injection
Experts in plastic injection, we produce all types of parts on line and adapt to your specifications. Our workshop is made up of new generation presses and a team of qualified operators for the annual production of millions of parts.
For the manufacture of certain plastic parts, we use our factory in Tunisia. You benefit from low cost of production.
The group
Trusted industrial subcontractor for the production and assembly of your metal and plastic products!
For more than 30 years we have been working with companies in all sectors of activity: security, construction, medical, DIY, agricultural, toys, automotive, utility... our solid experience in industrial subcontracting enables us to respond to a large number of your problems while continually optimising our machinery and our expertise.
Our strength?
Industrialists with the ability to produce both plastic and metal products and to assemble them on dedicated production lines to deliver a complex, high value-added end product.
CONTACT US
If you have a project, if you want to discuss a problem, if you want to get a quote, use this form. We will contact you as soon as possible.